Oregon Lean Six Sigma Black Belt Training and Certification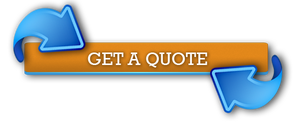 When a company's processes are managed properly, it increases the overall efficiency, which further brings smoothness to the working of an organization. And this is only possible with LSS. Lean Six Sigma a methodology that can help manage and reduce the waste and wasteful activities in a process. It is basically a process improvement methodology that is used to speed up the processes of the company. It has helped plenty of organizations improve their performances and hundreds of employees and individuals in the expansion of their careers.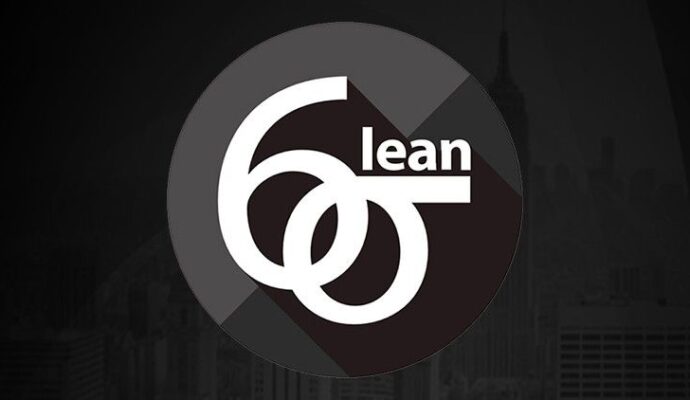 What is Lean Six Sigma?
Lean Six Sigma is a framework of various tools and techniques and is formed of two extremely popular and useful Lean and Six Sigma strategies. Lean is used to reduce the waste in the production processes, whereas Six Sigma works on reducing the variations in the processes. Together, they form Lean Six Sigma, which increases the capability of both the strategies to a greater extent. Want to get Lean Six Sigma certified? You are at the right place.
We are the Lean Six Sigma Experts of Oregon. Our company is the topmost Lean Six Sigma training and consultation company in Oregon. We will assist and train you in getting Lean Six Sigma certification in the best way.  Lean Six Sigma is divided into three main certification levels or belts that are: 
Lean Six Sigma Yellow Belt 

Lean Six Sigma Green Belt

Lean Six Sigma Black Belt 
Let us talk about the most difficult to achieve Lean Six Sigma certification, i.e., Black Belt.  
Lean Six Sigma Belt
LSS Black Belt is the most Complex form of Lean Six Sigma certifications. It is very hard to achieve but is highly beneficial too. A Lean Six Sigma Black Belt has complete knowledge of Lean Six Sigma principles, tools, and techniques. They are trained to lead the teams and hold expertise over all the aspects of DMAIC (Define, Measure, Analyze, Improve, and Control). Black Belts are known to bring a change to the working of organizations. They represent the face of the company.
Black Belts are given immense training on how to solve the problems related to the company's work processes. They find and devise solutions for those problems so that there is no chance of them getting repeated again in the future.
If you get Black Belt certified, it will really be helpful for your career as well as your company's profitability. People who are Black Belts have experienced immense growth in their careers and have got amazing job opportunities. The Black Belts also handle and take care of the complex improvement projects and are assisted by the Green and Yellow Belts. Black Belts also train the lower belts and guide them whenever and wherever required.
If you are looking to get Lean Six Sigma Black Belt certified, we are here for your help. Lean Six Sigma Experts of Oregon have the best group of trainers that will ensure that you successfully get your certifications as soon as possible.
Why should you get Lean Six Sigma Certified? 
There are plenty of benefits of getting yourself and your employees Lean Six Sigma certified. Let us discuss some of them below: 
Reduction in errors – With the Lean Six Sigma implementation, you will be able to analyze your company's manufacturing and production processes. It will help you in getting a complete review of the work so that you can make the necessary changes to them as per the requirements. It helps make sure that all the errors are removed so that the quality of the products and services is maintained.
Improvement in quality – This is the main aim of Lean Six Sigma. It focuses on improving the quality of the work by reducing the wastage as well as the variations in the work.
Better Salary and opportunities – The Lean Six Sigma certification demonstrates your ability and skills in handling complex problems and critical situations within the organization. Secondly, Lean Six Sigma certification is highly demanded by companies all over the world. This brings better opportunities to you and also increases your chances of getting higher-paying jobs.
Frequently asked questions about LSS Black Belt
Ans. Black Belt is a very hard certification to achieve. It takes around one to three months to achieve and get certified.
Ans. To get Lean Six Sigma certified, you need proper preparation and have to sit for the certification exam conducted by the CSSC (Council of Six Sigma Certification). Many people do fail in their first tries. It's because of a lack of proper training and preparation. You can contact Lean Six Sigma Experts of Oregon for the best training programs.
Ans. Six Sigma Certification is absolutely worth it. It can help you elevate your company's business. Its implementation leads to the betterment of the company's performance and brings smoothness in the management. Learning Six Sigma can also be beneficial in the development of new skills such as problem-solving, team building, and many other important skills.
Why should you come to us?
---
We, Lean Six Sigma Experts of Oregon, are a trustworthy and highly experienced company. We have vivid experience in the Lean Six Sigma training and consulting industry. Our company has: –
Qualified trainers and experts– Our trainers and consultants are experts in their field and are knowledgeable and approachable. They will make sure that all your doubts are cleared and that you end up getting your chosen certification easily.
Different training approaches – Our Lean Six Sigma courses and training programs are engaging, interesting, and have lots of content that will help you get your certification successfully.
Affordable, high-quality services – Our training and consultation services are of the topmost quality at very reasonable prices. We also have online training programs available with us.
Contact Lean Six Sigma Experts of Oregon for more information.
There are so many areas or regions where we offer these services with most of them being cities.
However, if you need any of these services, you need to contact us. The list below comprises the areas where we offer these services.