Oregon Lean Six Sigma Green Belt Training and Certification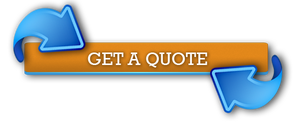 The competition among businesses is at its peak. This is why companies need to maintain the quality of their work and, most importantly, the quality of their products and services. An organization with a system that works efficiently and promotes better quality products has an advantage over the others. And you can make this possible with Lean Six Sigma. Lean Six Sigma is a complex methodology that can help you achieve highly efficient and smooth production processes. LSS is a unique process improvement methodology that is widely popular and recognized all around the world.
It is a blend/combination of two strategies called Lean and Six Sigma. Lean Six Sigma helps organizations in eliminating the waste from the processes and reducing the variations in them. If you are looking for a trustworthy Lean Six Sigma training and consultation company in Oregon, come to us. We, Lean Six Sigma Experts of Oregon, have the best training services for you and will put a hundred percent of our efforts to get you Lean Six Sigma certified.
Lean Six Sigma Levels
---
Lean Six Sigma levels indicate the duties and responsibilities of the individuals and employees and their qualifications and capability to handle the projects in the organizations. Three levels of Lean Six Sigma certification are: 
Lean Six Sigma Yellow Belt

Lean Six Sigma Green Belt

Lean Six Sigma Black Belt
Lean Six Sigma Green Belt
A Green Belt is a certified individual that has complete knowledge of the core elements of Lean Six Sigma. They lead the small projects of their companies and assist the Black Belts in the complex improvement projects. The Green Belt Certification involves the training of the DMAIC (Define, Measure, Analyze, Improve, and Control) and almost all the concepts related to Lean Six Sigma. They are trained on performing and implementing the Lean Six Sigma principles in the most efficient manner.
The Green Belts are specifically trained to take important decisions. Part of the training is also focused on the strategy-building components. Getting Lean Six Sigma certified is not an easy task. This is why you must contact a training and consultation company for the best quality training courses. We, Lean Six Sigma Experts of Oregon, are a leading company in the town and can help you get certified successfully in the best way.
Benefits of LSS Green Belt certification
---
Lean Six Sigma Green Belt develops your organizational skills and your personal skills that will help you in your everyday life. It leads to your development both as an individual as well as a professional. A Green Belt will help in improving the costs of your company. With the various Lean Six Sigma strategies, the cost of production will decrease, the defects will reduce, projects will be completed on time, and the overall operating costs of the organization will also go low.
A certified Green Belt will also help your company in providing better quality products and services. This will increase customer loyalty towards your company. A satisfied customer will also bring new customers to your company, leading to an increase in the business. 
What are the different industries that can implement Lean Six Sigma?
---
Lean Six Sigma is originally developed to improve the quality and working of a company's production and manufacturing processes. Previously it was used only in the manufacturing industry, but now, with time, it has evolved to be a methodology that is used by almost all types of industries. This is because Lean Six Sigma is a framework of tools and techniques and a way of life.
Frequently asked questions related to Lean Six Sigma Green Belt
About us
---
We, Lean Six Sigma Experts of Oregon, are leading Lean Six Sigma training and consultation companies for the past many years. We have the best experts, trainers, and consultants for your work that will never disappoint you. They hold the expertise and will use different approaches to teach you to get certified easily. We also have a Lean Six Sigma curriculum for high school students. If you want to develop the skills of your students, opt for the Lean Six Sigma certification. You can contact us on our helpline for more information.
There are so many areas or regions where we offer these services with most of them being cities.
However, if you need any of these services, you need to contact us. The list below comprises the areas where we offer these services.