Lean Six Sigma Training in Oregon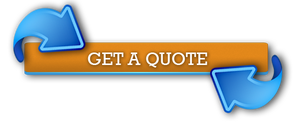 LSS is an improvement methodology based on the collaborative team efforts of the company's employees. It removes the waste of the company by working in a systematic manner. In Lean Six Sigma, anything that doesn't benefit the company and only leads to the wastage of resources is considered a wastage.
This methodology is a combination of two strategies called Lean and Six Sigma. This methodology is extremely popular and contributes a lot to the development of a company. Lean Six Sigma is known to improve the companies' businesses and enhance their performances and increase their profitability. Lean Six Sigma has been in being for a long time. There still are companies that do not know a lot about it and its capabilities. Here's a complete overview of what it is and how it can benefit and evolve your company into a better and efficient workplace. Read along to know more.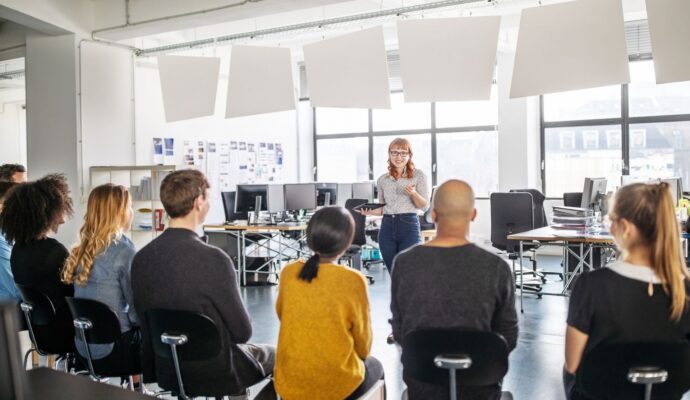 Benefits of Lean Six Sigma implementation and certification 
Lean Six Sigma has been ranked as one of the leading techniques for process improvement. It can initiate the growth of your company. Let's briefly discuss some of the amazing benefits of Lean Six Sigma certification.
Customer satisfaction – Lean Six Sigma helps in having a strong focus on the demands of the customers. It not only will increase customer satisfaction but also improve the product delivery methods. Ultimately, customer satisfaction will lead to an increase in your company's business and sales because of positive word of mouth.
Increased employee motivation – As the employees will be participating in the process improvement projects, it will increase their motivation to work better and better every time. This is because of the efficient work processes; fewer efforts will be put in, and less time will have to be utilized.
Lean Six Sigma Training 
People tend to ignore the importance of training in the Lean Six Sigma certification. Little do they realize that it is the proper training to help you get certified successfully. We, Lean Six Sigma Experts of Oregon, have the highest quality of training and consultation programs and can help you understand the Lean Six Sigma concepts in the easiest and the best way possible.
Our company has the most experienced experts and trainers who will always be there to guide you and assist you in each and everything during the training process. The trainers are highly knowledgeable and will never let you down. We offer both in-house as well as online training courses to our clients.
This means that all those who do not stay in Oregon can also get trained through our company. Let us tell you that, unlike other companies, our online lectures are not boring. We provide live online sessions every time so that our trainers can talk to you and understand the important concepts in a better way by discussing your doubts and questions side by side. 
You will be trained about all the statistical tools and techniques that are included in Lean Six Sigma. Our trainers come forward with unique and effective strategies to ensure the best knowledge transfer. So, you can rely on us and expect the best results. If you are worried about passing the Lean Six Sigma certification, come to us. Our training courses will make it easy for you to pass the examination and get certified. 
Frequently asked questions about Lean Six Sigma Training
Ans. There are basically three main levels or Belts of Lean Six Sigma certification. They are:
Lean Six Sigma Yellow Belt – It is the most basic and the initial level of certification. It includes the introduction to the concepts of Lean Six Sigma and its basic strategies.
Lean Six Sigma Green Belt – The Green Belt includes the advanced understanding of the Lean Six Sigma concepts. It largely includes getting familiar with the DMAIC concepts. The Green Belts lead the small projects independently and act as a helping hand to the Black Belt in complex improvement projects.
Lean Six Sigma Black Belt – The Lean Six Sigma Black Belt is a very complex certification that includes handling very complex projects, handling the teams, and making difficult decisions.
Ans. Six Sigma and Lean are two unique process improvement strategies that have the same motive. The only difference between them is the kind of approach they take to do what they are meant to. Lean focuses on minimizing the wastage in the processes, whereas Six Sigma is used in reducing the variations and deviations that can affect the result of the processes.
Ans. Many people fail the certification exams because they do not get the proper training. This is why you should contact a certified and trustworthy Lean Six Sigma training and consultation company like us. We, Lean Six Sigma Experts of Oregon, will ensure that you pass in the initial tries and get the most out of the training we provide.
Lean Six Sigma Experts of Oregon
---
Lean Six Sigma has become almost an essential part of the business management and improvement process. Thousands of companies and individuals have implemented and got Lean Six Sigma certified in the past few years. If you are interested in getting Lean Six Sigma certified, you are welcome to call Lean Six Sigma Experts of Oregon. We have the best trainers and experts for your training and consultation needs. Implementation of Lean Six Sigma principles is a very complex process. But with the help and assistance of our expert consultants, we will make it easy for you.
Not only do we provide training to people looking for jobs, employees but also to the high school students. Our Lean Six Sigma services are of the best quality and are also very affordable. If you need deeper insights or have doubts about Lean Six Sigma or our services, please contact us on our helpline. It would be our pleasure to assist you.
There are so many areas or regions where we offer these services with most of them being cities.
However, if you need any of these services, you need to contact us. The list below comprises the areas where we offer these services.